Living and Thriving With Disabilities
Limited Edition T-shirts
We created a fundraising initiative that showcased the special talents of children living with specialized needs with the focus on what makes them special and unique.
Get your limited edition t-shirt today!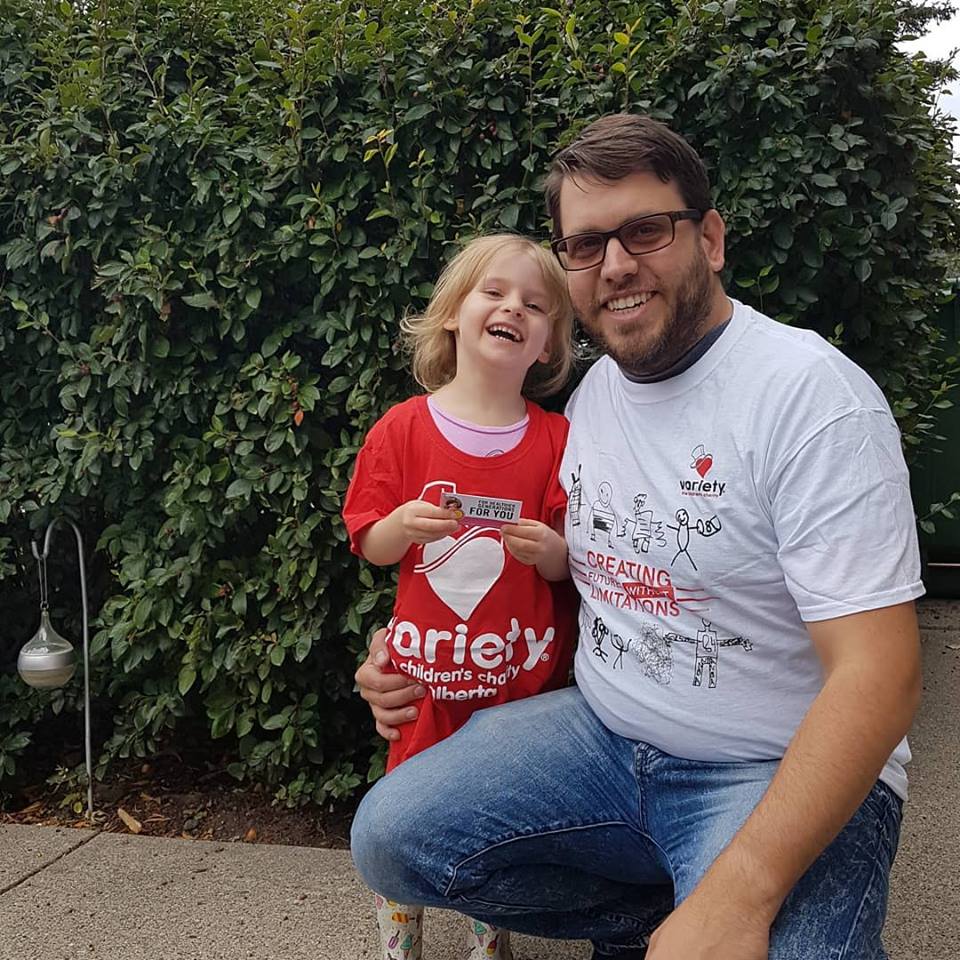 "…To be children first and for their disability to be seen second…"
Support of T-shirt Fundraiser:
"When you work with students with complex needs it is common for teachers to hear, "I can't do this" or "I'm not good at doing this." They often have a fixed mindset about their abilities.
This year, in our Paced Learning Class, we wanted to move our students from having a fixed mindset to a growth mindset. We wanted them to recognize their unique qualities and appreciate the positive impact they have every day on the people in their community.
When Variety – the Children's Charity approached us with the idea of creating "person before disability" artwork for the t-shirts we knew it was a fit for us. We had just finished a unit that talked about what made us special and unique and brainstormed as a class a list of characteristics that made each member of our class special.
We had the students think about what made them special or unique and had them put their ideas into a drawing.
The children were very proud of their artwork and learned a lot from this project. We were thrilled for the lessons learned and to be a part of something bigger that educates people on the need to look at a person first before making judgments about them by seeing their disability before seeing them.
Thank you Variety for including us with this unique opportunity!"
Barb English & Melissa Plett – Teachers, Paced Learning Program