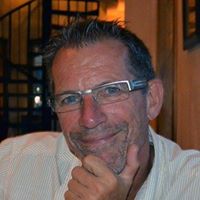 Chuck Magnus
Director, Member of Communications & Fundraising Committee
Never Stop believing that we can make a change.
I was born in 1957 and grew up living in Langley, British Columbia. I have been married for 43 years to my wonderful bride Laurie Magnus. We are very blessed to have 3 beautiful children, Becky, Kristen, and Kevin who now live in different parts of Canada.  As a very young dad I promised Laurie that I wanted to ensure that our family would be a fun-loving family. I wanted something that was so different compared to how I was raised as a child. What I have learned as a family is that your children may come into this world with a sickness that will change your life forever. I speak on behalf of Laurie & myself that by having two sick children we made a choice to embrace a huge uphill road with compassion and positivity. During my 33 years as realtor in B.C. my goal was to give back and to make a difference for kids who struggle with life changing sickness.
In 2012 our superhero Kristen was diagnosed with a very aggressive cancer. I knew that I had to do something, and I remember the day I walked in BSP Bikes in Langley. I remember telling the sales associate that I had never ridden a bike since I was a kid and shared the story of what I wanted to do. Two months later I did my first ever Ride to Conquer Cancer and that was the start of my understanding that if I told a story from my heart, I could make a difference. As family we have been a strong advocate for mental illness and childhood cancer research. I have personally raised more than $250,000.00 by telling a story one person at a time. For Laurie & myself we are very humbly honored to be part of the Variety organization. A dream come true. I firmly believe that we can help make a difference for those beautiful children who need someone to advocate for them.