Education Program Overview
Our Disability Awareness and Diversity Acceptance Education Program is based on the belief that barriers can be removed through education, increased awareness and creating environments of acceptance, understanding, and celebration of differences.
We know that misunderstood beliefs can be a huge barrier to acceptance and when we openly talk about people living with disabilities and/or differences; how they overcome obstacles; and how we can make the world a more inclusive place, then we begin to break down stereotypes and negative perceptions that exist.
This free empathy based program introduces the concept of disability and diversity to children at a young age. Using direct, interactive workshops led by a person with a disability themselves, Just Like You™ challenges misconceptions and provides a new lens for seeing disability and diversity in a positive, affirmative way.
The Just Like You™ program was brought from Variety New South Wales to Canada in the summer of 2018. Variety Alberta runs the Just Like You™ program in elementary schools within Alberta.
The Just Like You ™ Education Program:
Raises awareness and increases understanding and acceptance of people who are living with disabilities;
Addresses the need to support a culture of inclusion, where all children and community members regardless of ability or specialized need are accepted and celebrated and are positioned to succeed and achieve their own victories;
Helps children have a greater understanding of the potential of people with all types of disabilities;
Provides opportunities for children to openly talk about differences and develops an understanding of social responsibility; and
Provides opportunities for children to talk about bullying and why children who may look or act differently want to play and have friends just like everybody else.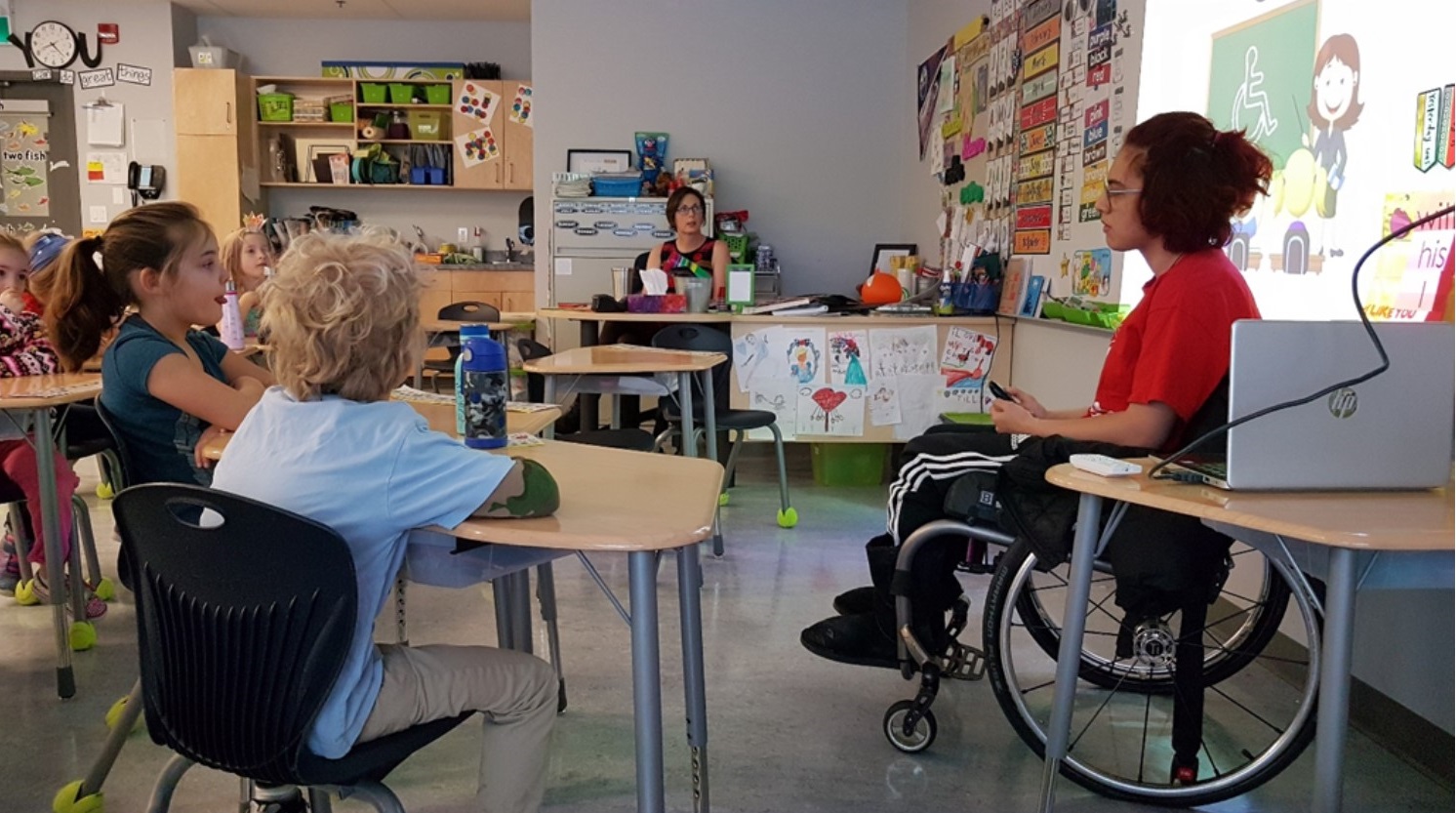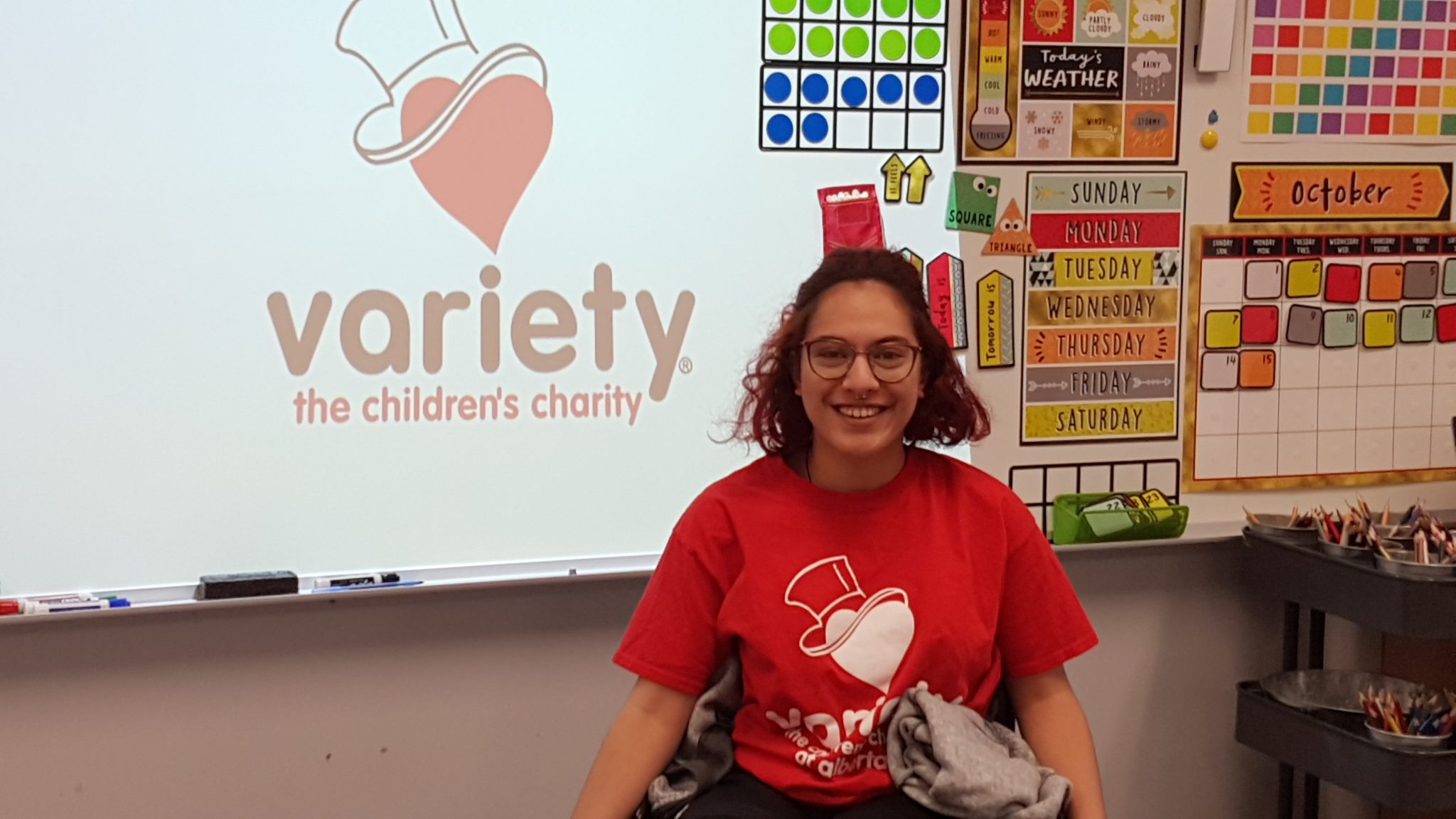 Just Like You™ Disability Facilitator
Since starting with the "Just Like You™" program, I have had many great moments! Not only do I have meaningful employment, but I also get to be the role model I wish I had growing up. It makes me so happy to see the future generation of kids – with and without disabilities, become more comfortable with having open discussions about disability and the acceptance that comes with it. I LOVE this program!"
Principal at Ralph McCall School:
"The content of these sessions was very impactful as each provided our students a better awareness of individuals living with disabilities and encouraged the celebration of what makes all people unique.  While we already considered ourselves to be an inclusive community, our facilitator highlighted the necessity of maintaining empathetic viewpoints and gave our students opportunities to better understand types of disabilities and why inclusion is imperative. The workshop sessions included direct teaching, video excerpts, demonstrations, audience participation activities, opportunities for question and answers, plus follow-up printed materials.
I can attest to the value of the "Just Like You" Disability Awareness education program and recommend my administrative and teaching colleagues, in other elementary and middle schools, consider taking advantage of this meaningful, relevant learning opportunity for their students."