Volt Hockey is a fun accessible form of hockey that can be played by people with a variety of upper and lower mobility limitations in a specially designed hockey sport chair. The chair is battery operated and is controlled with a joystick. This allows virtually any person living with mobility limitations the ability to play the sport of hockey independently.
Variety Alberta is working with Variety Village in Ontario to bring Volt Hockey to Alberta, so every child can have an opportunity to play the sport of hockey regardless of what their disability may be.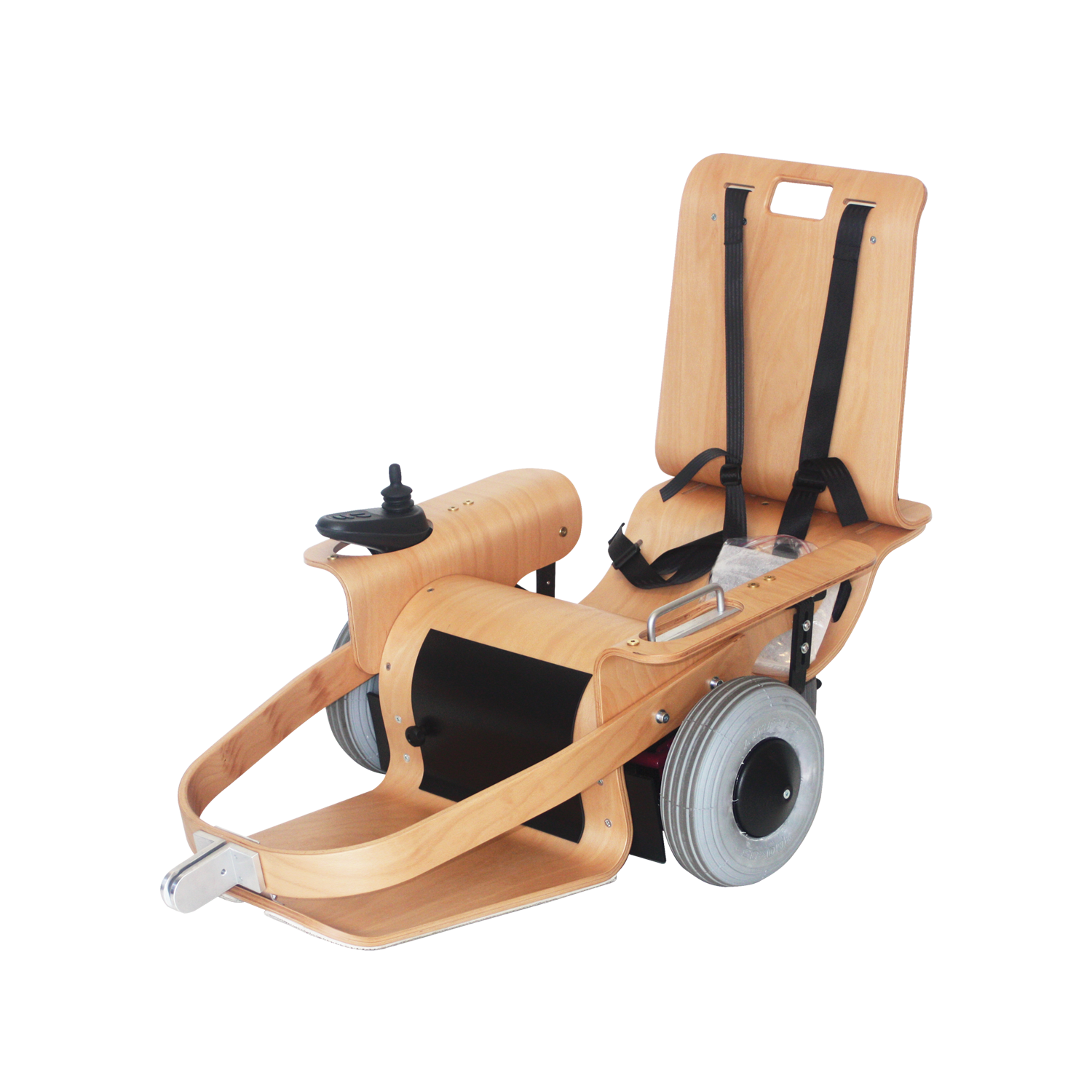 Volt Hockey is a game played in a specially, Danish-designed chair for children (typically 5 years and up) with severe physical disabilities and limited upper body strength. This is what makes it unique and more accessible, as a person does not have to have upper body strength to play (i.e. sledge hockey) and do not have to have their own wheelchair (i.e. wheelchair hockey).
Volt hockey chairs are built low to the ground making it nearly impossible to flip. Moreover, due to the exceptional design, the chair provides unparalleled performance, being able to turn 360 degrees on a dime and reach up to 13 km/hour. Chairs are made of molded beech wood on a metal frame with two electric motors that use rechargeable batteries and are equipped with a 4 point seat belt for support.
Chairs comes in 3 fully modifiable sizes, depending on the height of the player, and can be modified based on an individual's physical disability with additional cushions to ensure the player's comfort.