Inclusive Playgrounds
Inclusive playgrounds are developmentally appropriate for children with and without disabilities and are thoughtfully designed to provide a safe place where children of all abilities can play together.
Inclusion Matters Because ALL Kids Matter!
A large majority of playgrounds in our province are built to exclude children and community members who are living with disabilities from using them. This sends the message of who belongs on a playground and who does not.
As a society, we know that play is a crucial part of building children's physical, social and intellectual skills. Playgrounds create opportunities for breaking down barriers through interactive play and they offer teachable opportunities where people can see a person before disability. Playgrounds offer place spaces where children learn to share, work together and learn how to treat their peers. As such, playgrounds need to be designed to include everyone.
We see all too often playground designs that have things like pea gravel; wood chip surfacing; playground equipment that is only accessed by stairs or lack transfer platforms; and playgrounds that don't include features for children with sensory challenges (i.e. quiet spaces for children who are autistic to desensitize).
How we can offer support:
There are various ways that we are able to help support your playground project ranging from Playground Design, support with Community Outreach/Fundraising and help incorporate Best Practices in your project.
In addition, as a charitable organization, we can solicit, receive and issue tax receipts, and can manage all financial aspects of the playground including support with grant writing and final report documentation.
Email us at info@varietyalberta.ca to learn more.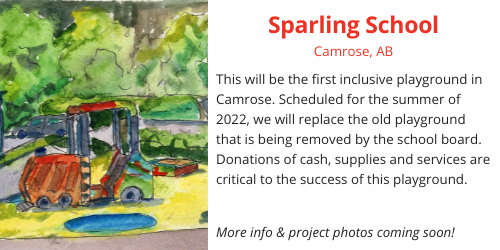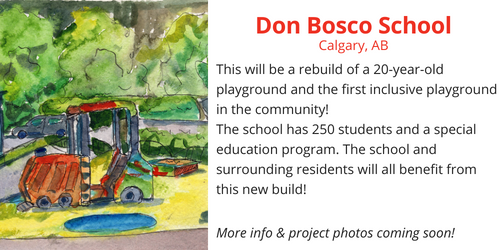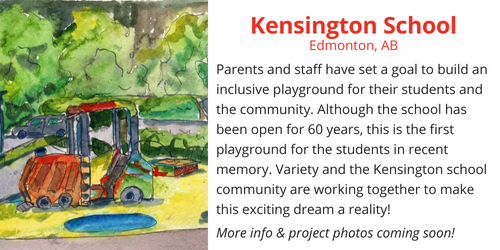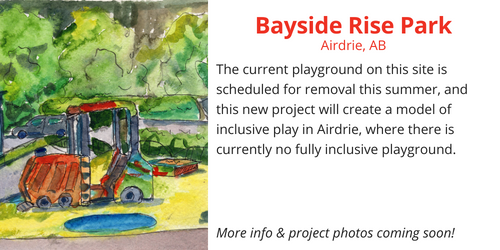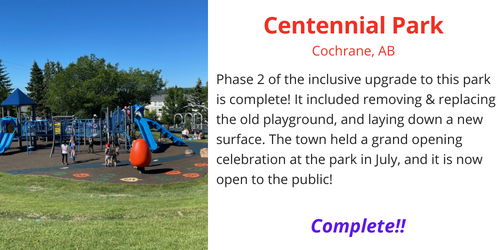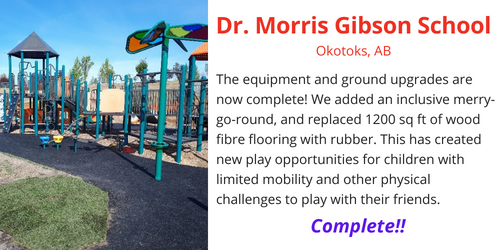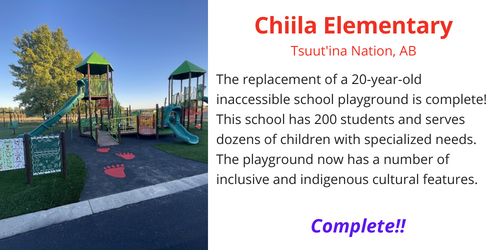 Inclusive playgrounds are thoughtfully designed to provide a fun place where children and adults of all abilities can safely access them and play together.
Since taking this initiative on in 2017, Variety Alberta has built and/or has supported over 15 playgrounds builds. Please reach out to us at info@varietyalberta.ca for more information on these or for references from our community and/or school partners.