Variety Alberta will work with your group and create a strategy based on each playground and community need. With our team of designers and corporate partnerships, we will help create a unique playground for your community and/or school and support you with the playground build from start to finish.
An inclusive playground considers the entire experience of play for all users of the space and promotes dignity, understanding and respect among all children and community members.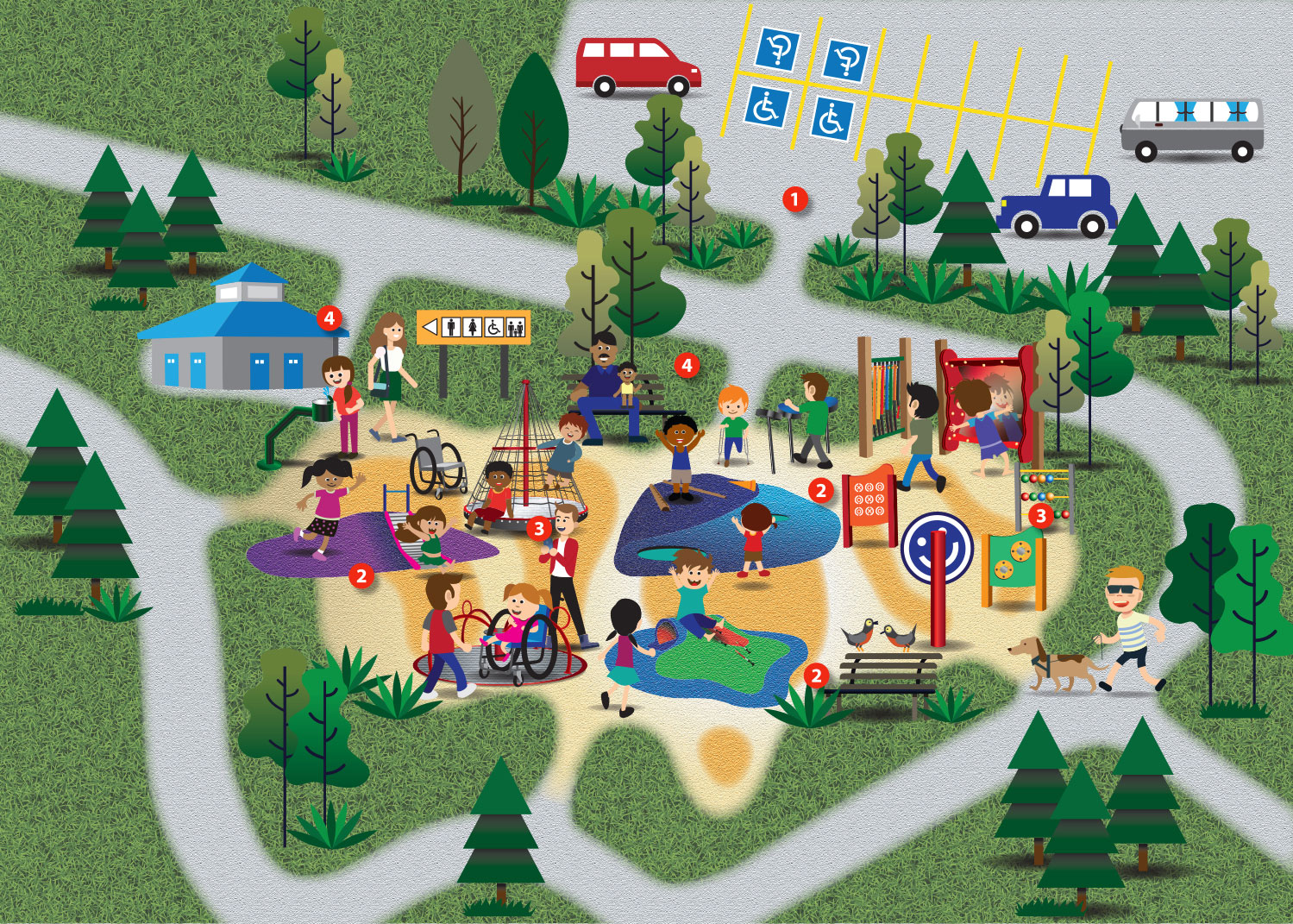 The following are considerations when designing a playground:
① Getting to the Playground: The design of the environment leading to a playground is an important consideration so people can safely and easily access the space. Considerations include accessible parking; clear signage; paved, level pathways; and access to transit routes.
② Getting On and Around the Playground: Choose surfacing that is accessible for any user such as pour in place rubber or engineered wood fiber. These provide a level and safe surface for all mobility devices and help eliminate trip hazards. Colour can also be added to the surfacing and can help guide the user through the playground. Pea gravel and sand are difficult to move in and cause huge barriers for mobility devices.
③ Play Experience and Social Inclusion: Choose equipment that offers physical development; sensory stimulation and movement. Create spaces that encourage creativity, imaginative play, and social interaction. Make sure to choose equipment with transfer points. Ramps alone do not offer play value for children using mobility devices. Make sure to add ground play features and interactive panels where ramps exist.
④ Amenities and Facilities: Create quiet spaces, incorporate shading and add accessible tables and benches for rest opportunities. Ensure washrooms and water fountains are accessible for people of all ages and need.